This black thingy (technical term) would get attached to the K galley to hold the glass sink cover up when you attach the utensil holder to it.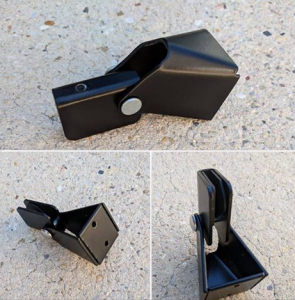 These pawn magnets are used to hold the K shower curtain tight against the back doors.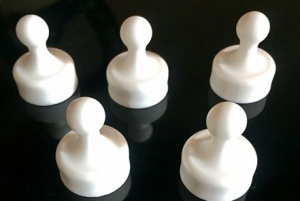 This is the Diverter Plug that you use when you remove the 3M water filter when you winterize.  (2014 – 2017 models)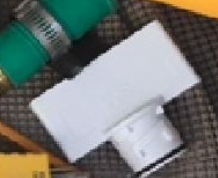 This is the key to the battery box when you have an "L" model (it turns the system on or off – rarely used).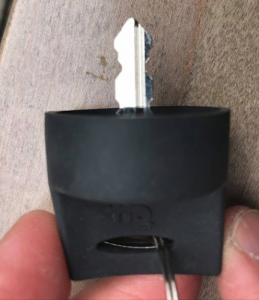 And you get these keys with a 2020.5 "L" model with a roof rack.
Top one is for the "wine cellar", middle one is for the locking knob on the ladder, and the bottom one is for the L Battery box (per above).